Define and Create 'Your Ideal Life' with My
Transformational Coaching, Consulting &/or Mentoring in:
Find out How I Can Guide You to Solve Any of the Following Problems (and More)
Drawing upon My Many Years of
Experience
of Creating and Building
Businesses
and Mentoring, Leading and Coaching Thousands of People ...
A Few of the Many Testimonials
See Here What Some People Have Said About
the Impact of Tony's Coaching Work with Clients
"He (Tony) was an excellent mentor and with his vast knowledge of business, he assisted us greatly in achieving success with our project and with my goals in work and life."
~ Cuong Tran - (Engagement Manager, Amazon Web Services), Perth WA
"Intuitive with great business acumen & experience. I cannot recommend him (Tony) highly enough as a coach for both new businesses and those looking to step up."
~ Dr Haley Jones (Consultant), Brisbane QLD 
"Excellent at keeping me on task & focused on my goals. I would recommend Tony's coaching services to anyone who wants to grow either their businesses or themselves."

~ Kym Chomley (Accountant, Project Manager) Sunshine Coast, Australia
"Tony helps owners define what it is they find hard to, or do not have the time to, articulate. I am definitely happy!"

~ David Payne (Principal at 'The Accounting Department'), Perth WA
"Tony helped me to re-evaluate my goals and direction, build the business, hire & develop new, competent staff & review our systems - invaluable. I am happy to recommend Tony's services if you want a fresh perspective." 
~ David Price (Advertising & Marketing Consultant), Perth WA
"I'm able to better achieve my goals & keep a more effective lifestyle with a new courage to take on difficult challenges. I wouldn't have started my own business if it wasn't for Tony."

~ Rebecca Donald (Real Estate Agency Director), Perth WA
"I've got so much more confidence, I'm making more money on a consistent basis and our goals are much clearer. Tony has made a huge difference to our business & our lives."

~ Leroy Brown (Carpentry business), Perth WA
"Tony helped me bring awareness to the things I say, do or experience that create a pattern that doesn't serve me, plus helped me find my own paths to changing them. I'm enormously grateful to have worked with Tony."

~ Sabrina Remedios (Communications Consultant) London, UK.
"Tony mentored and coached me, allowing me to experience more and more about myself, empowering me to aid others. Through his support & guidance I have been able to achieve what I previously thought to be only a myth."

~ George Bastoli (Owner, Modelling Agency) Sydney, NSW
"Tony inspires and motivates, and he has provided me with some great guidance in business and life."

~ Jo Saunders (Owner, Wildfire Social Marketing) Perth WA
"Tony got across good ideas to improve both our business and our daily lives. My wife and I were able to take holidays!"

~ Ivan de Souza (Former Owner of a Sewerage Processing business), Perth WA
"I felt overwhelmed when my partnership broke up. Tony has been a fantastic sounding board & helped me rebuild my focus, enthusiasm, vision & profitability."

~Juan Rando (Dance Studio Owner & International artiste), Perth WA
"My business had fallen apart and my private life was in tatters. Tony enabled me to push through. It was like having an angel on my shoulder, so thank you Tony."

~ Kel Shipton (Retail Business Entrepreneur) Perth, WA
"Tony is a conscientious & charismatic leader with great compassion for, and interest in, people. I would highly recommend him as a trustworthy & committed professional."

~ Kim Jewell (Health & Wellness Consultant), Brisbane QLD

News and Events
Stay in the Loop!
Small Business Mentoring Group Meetings for 2023
Learn how you can develop new ideas, set your goals and add the success systems and knowledge to make your goals happen this year for an incredibly inexpensive membership.
Some

FREE

Resources for YOU
Tony's Recommended Books Lists
Great Resources to Help You Learn and Grow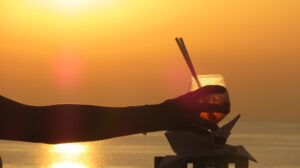 As the perfectly imperfect Gerty Gateauguzzler sipped on her Pina Colada and excitedly anticipated the impending sunset over the resplendent azure ocean, she was suddenly struck by the realisation that she was so happy […]
Toning Your Sixth Sense Muscle As I drove up the exceedingly steep Gooseberry Hill that leads to my home in the sanctity of a nature-based environment, my mind and my drifting thoughts were […]
Are You Defined by the Hats You Wear? It's an old expression that we often have to wear 'different hats' to deal with different situations or phases in our lives, but the big question […]