The following are a selection of clients who have provided a written coaching review for Tony Inman.

"I'm very grateful for their feedback and to know that I've been able to help them move forwards in the direction of their dreams, goals and aspirations."
'A Sense of Clarity, Conviction and Determination'
"I had been looking for a life coach for quite some time when I met Tony. I knew I needed to find the appropriate mentor, someone who I could relate to and who would make me feel at ease. After speaking with Tony I realised he would be the mentor for me.
I did not know what to expect from the coaching/mentoring sessions. Each session had its own focus and we delved into belief systems, values and life goals.
Tony's ability to see life experiences from a different perspective assisted me greatly. I began to see my belief systems, my values and my life goals from a different viewpoint. This led to a deeper understanding and appreciation of my life experiences and a sense of clarity, conviction, and determination to pursue my career and personal goals.
I am grateful to Tony for the coaching and the contribution he has made to my personal and professional growth."
Guglielmo Placanica, Writer, Poet & Speaker, Accountant, Belmont, Western Australia
*****
'Tony Gave Me the Confidence to Believe.'
"I feel that working with my coach [Tony Inman], I've been able to receive a strong clarity about my personal and professional life. I'm able to better achieve my goals and keep a more effective lifestyle. I've been able to develop a new courage to take on difficult challenges and know that the decisions I'm making are intelligent ones based on the facts and not just my emotions. It's a step in the right direction working with a professional coach.
Thank you Tony. I wouldn't have started my business if it wasn't for you. You should be proud that you gave me confidence to believe. "
Rebecca Donald – Real Estate Principal, Professionals Donald Property Group, South Perth Western Australia
*****
'Tony Will Help You Transform Your Potential into a Roadmap to Success'.
"I met Tony when I travelled solo for a few days in Mexico to discover Chichen Itza. He was with his lovely partner Jo and the three of us got along famously! Over those few days together we swapped life stories and I found out about how Tony's vision was to see people live to their full potential. This was something that really resonated with me – I'd heard my bosses at work echoing the words of teachers long past, all saying "Sabrina has great potential". But they always said it like I wasn't there yet and that frustrated me – who else did I need to be, and what more did I need to achieve, to be that potential they saw in me right now?! It was such a big thing for me, that when I came back to the 'sunny' climes of England, (after what could only be described as a 'living my dream' vacation), I reached out to Tony and asked if he'd be happy to do some long distance coaching. I had no idea what to expect from the sessions with him, but every 'chat' we've had since has turned up countless ideas, some big whopper insights and given me more focus about the direction I am going in.
Through listening to me, Tony has helped to bring awareness to the things I say, do, or experience that create a pattern that doesn't serve me. He has then helped me find my own paths to changing them. Whether it is to do with my personal or professional life and ambitions, he has been able to bring clarity through his questions and help me to take steps forward to achieving what it is I truly want. I had a coaching session today where we talked about writing down what we are grateful for – well this is mine: I am enormously grateful for having met Tony and Jo and for now having the opportunity to work with a coach that really cares about my personal success.
If you aren't sure what Tony's coaching can do for you, I'd recommend just having a first chat to find out – at the very worst you'll have spoken to someone with a great sense of humour who can give you an honest perspective – at best, you'll be starting a partnership that will transform your potential into a roadmap that takes you to exactly where you always knew you could be! "
Sabrina Remedios – Communications Consultant, London, England
*****
'A Fantastic Sounding Board'
"Although I have a successful business, I felt overwhelmed when my partnership broke up.
Tony has been a fantastic sounding board and has helped me rebuild my focus, enthusiasm, vision and profitability."
Juan Rando – Principal, Juan Rando Dance Academy, Subiaco WA
*****
'A Great Guy With a Genuine Love of Life and Humanity'
"Tony Inman is a guy who has no limits. I'm amazed at some of the things he does, like running in the City to Surf, still playing soccer at 50+, diving, travelling to exotic places and now business and personal coaching.
He is prepared to travel all over the country for training and to improve his knowledge and, most importantly his willingness to share is quite rare in the modern world.
Above all else Tony is a great guy with a genuine love of life and humanity.
Having initially met in a business relationship, I now count him as a genuine friend. He is also a Man U supporter so that says something about his impeccable taste for fine things."
Bernie Kroczek – Proprietor of Bernie Croczek Real Estate
*****
'Tony is an Inspirational Person Who Has Encouraged Me.'
"I first met Tony when I was working for him while he was running his backpacker business, he was at first impression, somebody who seemed to glide along in life and at the time I thought he wasn't really paying too much attention to the running of the business; however, I came to understand that this was the secret of his success.
Tony combines his being and his business to include those around him; which I think is the reason he has achieved and realised his goals in life.
He is an inspirational person, who has encouraged me to start a successful business of my own.
Tony knows how to have a laugh and develop those ideas around a life choice.Thank you Tony for your amazing input to my life!
Tony has the qualities that you learn from."
Nicole Pitts – Owner of Little Devil's School of Art, Tasmania
*****
'Tony Has Really Made a Huge Difference to Our Business and Our Lives'.
"I still don't know exactly what it was that Tony did or said, but something's really clicked inside my head and I feel completely different – I've got so much more confidence.
That started even after the first session!
Since then, we've transformed my business.
I've now got a unique brand and some systems that have made things much more professional.
I'm getting more calls and making more money on a consistent basis and our goals are much clearer.
Working with Tony has really made a huge difference to our business and our lives."
Leroy Brown – Owner of Leroy Brown Carpentry, Melville WA
*****
'Tony Genuinely Believes in You'.
"I felt like my business had become routine and was too dependent on me grinding away day after day.
Tony recently helped me to re-evaluate my goals and direction and together we developed a plan whereby I could build the business, hire and develop new, competent staff and review our systems. I am hoping this will free me up to have more time with my family both here in Australia and overseas. I guess only time will tell.
Tony helped me interview prospective candidates and gave me advice on our business proposition. We are now re-branding our business and I am re-enthused.
Tony genuinely believes in the people he helps. His business nous is invaluable.
I am happy to recommend Tony's services to small business owners who seek the benefit of an experienced consultant to give them a fresh perspective."
David Price – Managing Director, Price Advertising and Consulting, Subiaco, WA
*****
'Tony Helped Me Grow Our Business to the Next Level'.
"Tony has helped me define our company's purpose, values, vision and mission.
We are now growing our business to the next level with even greater clarity and cohesion.
I think that where he adds the most value is when he comes in and helps owners define what it is that they find hard to, or do not have the time to, articulate.
I am definitely happy. "
David Payne – CEO, The Accounting Department, North Perth WA
*****
'A Great Life Coach'
"You can have an open communication with Tony easily. He really cares about people, and he is committed to making a contribution to other people's lives and happiness. He is a great life coach."
Halle Yilmaz, Financial Advisor, Melbourne VIC
*****
'Authentic Results'.
"I've never met a more genuine individual who has such a devotion to providing authentic results.
Since my time knowing Tony, he has mentored and coached me, allowing me to experience more and more about myself, empowering me to aid others.
Through his support and guidance I have been able to achieve a level of myself that was once a myth to me."
GeorgeBastoli – Managing Director, Royalle Modelling, Sydney NSW
*****
'Tony Gave Me the Confidence To Push On.'
"Tony Inman is a guy I came across when my business had fallen apart and my private life was in tatters. Fortunately enough a friend put me in touch with Tony and it proved to be a Godsend. The foresight that the guy gave me enabled me to push through with what I was doing. The fact that I'd got somebody there that had been through it all, that had walked the same path, made a big difference and actually gave me the confidence to be able to push on, which I've done.
It was like having an angel on my shoulder. So thank you Tony. Thanks for all your help. I'll be dealing with you again one day in the future. Cheers mate."
Kel Shipton – Franchise Owner, The Happy Herb Shop, Midland WA
*****
"Tony got across good ideas to improve our present situation, both in our daily life and our business. We are now really busy, but we have taken our new caravan away three times so far, and we are about to go on holiday again."
Ivan and Ann De Souza, Business Owners – Odatech, Balcatta WA
*****
'Tony is Professional and Inspirational'
"During the last six years Tony has been my career and life mentor.
He has encouraged and coached me to achieve two diplomas, successfully improve my career path and to confidently purchase two investment properties.
My quality of life, confidence and skills have certainly improved due to the patience, kindness and invaluable advice of this professional and inspirational man."
Joanne Small – Recruitment Administrator, John Holland Group
*****
'Tony Kept Me Inspired to Live My Dream'
"Tired and not wanting to be a burden, I actually wanted to crawl into a hole and just go away as I felt that was it, I had after all been technically gone(dead) twice in a month, and I had a new shiny machine implanted in the chest as a medal, my reward from God for not filling a seat in paradise.
But Tony kept me inspired. What I learned took me forward further than I could have imagined at the time. Initially, I was not skilled in the running of business or dealing with people in that certain way that you need when working at the coal face. I became adept at handling difficulties and difficult people, an essential quality when working with the public or supervising staff. The life skills that Tony employed and his coaching under the most extreme and difficult circumstances put me there at the right time and place to lead the life I lead. Some call it 'living the dream!
Take the hint and get with Tony, his skills are solid and the life coaching? Well the facts of my story say it all."
George Barr – Self employed Courier, Perth WA
*****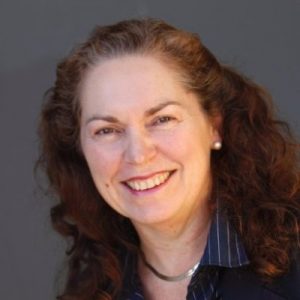 'Tony Has Been Excellent'
"I approached Tony to provide me with business and life coaching as I was going through a major career transition at the time.
Tony has been excellent at keeping me on task and focused on my goals throughout this process.
He is highly organised, solutions oriented and has been an excellent mentor.
While working together he has kept me looking at the bigger picture, actively reviews my progress and is able to use his considerable skills to assist in changing my paradigm concerning perceived obstacles. My personal growth during this time has been extensive and he continues to assist me with ongoing business issues.
I would recommend Tony's coaching services to anyone who wants to grow either their business or themselves – great results, good value."
Kym Chomley – Former Accounting Partner, Holmans Accountants, Sunshine Coast QLD
*****
'Tony Has a Wealth of Knowledge'
"Top qualities: Great Results, Personable, Expert
Tony has a wealth of knowledge that is being used in the best way to further my business from small hobby to the next level.
He's a pleasure to work with and asks the hard question that make you think and stretch to provide the growth that my business needs.
His coaching modules are well put together, simple yet thought provoking."
Stan Nelson – Owner, Street Smarts Self Defence Tactics, Mirrabooka WA
*****
'Tony Has Been a Terrific Coach'
"Tony helped me with an Entrepreneurship unit at University. He was an excellent mentor and his vast knowledge of business assisted us greatly in achieving success with our project.
I have maintained contact with Tony in the following years and he has been a terrific coach assisting me with achieving my goals in work and life."
Cuong Tran – Managing Director, CT Squared

(At the time, Cuong was a student at Curtin University)
*****
Just in case this many coaching testimonials still haven't reassured you of Tony's experience, you may click here for a list of companies and/or executives with whom Coach Tony Inman has worked.
If you still have questions, firstly check our FAQ page for more information.
So don't delay – Take action today. Contact Tony Inman via this website for a chat about how he can help you to move forwards in the direction of your dreams and goals!
Or telephone
0419 860 382.