Clients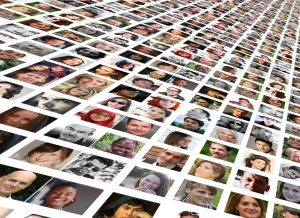 Aside from the occasional client who wishes to remain anonymous, the following is a list of companies and executives with whom I've worked, providing either coaching, consulting, mentoring or training.
For written client testimonials –click here
N.B. I haven't included individual life coaching clients.
If you are interested in the possibility of becoming a client, feel free to contact Tony on mob. 0419 860 382 or by using the contact form.
Previous and/or current business clients:
The Green Naturopath – Inspiring Health & Wellness (Fremantle, WA) – www.greennaturopath.com.au
Total Manager - Website Designs and Marketing (Lynwood WA) - www.totalmanager.com.au
Garden Care West – Commercial and Strata Garden Care and Maintenance (Ferndale, WA)
Lawn Care West – Lawn care and general garden improvements & maintenance (Ferndale, WA) - https://lawncarewest.com.au/
SCA Finance – Residential & Commercial Finance Brokers (Balcatta, Australia) – https://www.scafinance.com.au/
Guglielmo Placanica – Author, Poet and Public Speaker (Belmont, Australia) – https://guglielmoplacanica.wordpress.com/
Stories to be Told – Video production (Melbourne, Australia) – https://www.storiestobetold.com.au/
Retire Ready Wealth Management – Financial Planners (Canning Vale, Australia) – https://www.retirereadywealth.com.au/
Vertex Project Support – Contractual services (Perth, Australia)
Studio Firebird – Design animation (Subiaco, Australia) – https://www.studiofirebird.com/
Hensley High Technology – Technology solutions (North Perth, Australia) – https://www.hht.com.au/
Donald Property Group – Real estate sales, management & investments (Rivervale, Australia) – https://www.donaldpropertygroup.com.au
Stylish Kombi Tours – Winery & weddings tours (Hocking, Australia) – https://stylishkombitours.com.au/
Aqua Revive Massage – Massaging water beds (Perth, Australia)
Superior Business Networks – Business networking (Perth, Australia) – https://superiorbusinessnetworks.com.au/
Sexy Water – Alkalised, electrolysed, and ionised water filtration systems (Perth, Australia) – https://sexywater.com.au/
Energised Mind Body – Health & Fitness (Perth, Australia)
ATD Property Group – Real estate (Perth, Australia)
Redink Homes – Construction (Osborne Park, Australia) – https://www.redinkhomes.com.au/
E.M.S. Insurance Solutions – Insurance brokers (Wanneroo, Australia) – https://emsinsurance.com.au/
Bernie Kroczek Real Estate – Real estate sales (Mt.Hawthorn, Australia) – https://www.berniekroczek.com.au/
Total Care Property Management – Property services (Mt.Hawthorn, Australia) – https://www.totalcarepropertymanagement.com.au/
Belron – Communication consultancy (London, UK)
Chi Spirit and Chi Yoga – Health, massage and beauty treatments; yoga (Mt.Lawley, Australia) – https://www.chispirit.com.au
Rener Health Products – Health product wholesalers (Canning Vale, Australia) – https://www.renerhealth.com/
The Chill Project – Product wholesalers (Joondalup, Australia) – https://www.thechillproject.com.au/
Swan River Trust – River management (Perth, Australia)
Price Advertising – Advertising consultancy (Subiaco, Australia) – https://priceadvertising.com.au/
Living with Trees – Tree arborist (St. James, Australia) – https://www.facebook.com/LivingWithTrees/
Living Landscaping – Landscaping (St. James, Australia) – https://www.livinglandscaping.com.au/
Goobie Landscapes – Landscaping (St.James, Australia)
Leroy Brown Carpentry – Carpentry (Melville, Australia) – https://www.leroybrowncarpentry.com.au/
Odatech – Odour treatment (Balcatta, Australia) – https://www.odatech.com.au/
John Holland – Construction (Perth, Australia)
Chamber of Commerce & Industry – Industry association (East Perth, Australia)
Australian Taxation Office – Taxation (Perth, Australia)
Daltech Equipment – Mining Equipment & Labour Hire (High Wycombe, Australia) – https://daltechequipment.com.au/
Curtin University – Centre for Entrepreneurship (Curtin, Australia) – https://business.curtin.edu.au/schools-and-departments/centre-for-entrepreneurship/
Juan Rando Dance Academy – Dance tuition (Subiaco, Australia) – https://www.jrda.com.au/
Happy Herb Shop – Retail store (Midland, Australia) – https://happyherbcompany.com/midland
Book Builders – Management accountancy (North Perth, Australia) – https://www.theaccountingdepartment.com.au/
Kip McGrath – Education centre (Balcatta, Australia) – https://www.kipmcgrath.com.au/
Streetsmartz Self-Defence Tactics (Balcatta, Australia) – https://www.selfdefencetactics.com.au/
Leveredge – Business consultancy (Melbourne, Victoria)
HQ Business Consulting – Business consultancy (Melbourne, Victoria)
HQ Financial Solutions – Financial consultancy (Melbourne, Victoria)
The Health Gig – Health Consultancy (Byron Bay, New South Wales, Australia)
Wishlist – Health Foundation (Sunshine Coast, Australia)
Clough Amec – Oil and Gas (Perth, Australia)
Chevron – Oil and Gas (Perth, Australia)
Astute Accountants – Accountants (Joondalup, Australia) – https://www.astuteaccountants.com.au/
Worley Parsons – Resources & energy (Perth, Australia)
D & A – Management consultants (Perth, Australia)
CT Squared – IT consultancy (Perth, Australia)
Central Systems – Construction services (Osborne Park, Australia)
Major Records Australia – Record Producer (Darwin, Australia)
Vdelli – Rock band (Perth, Australia) – https://vdelli.com/
Red Dot Stores – Retail stores (Perth metro, Australia)
The Adams Group – Management Consultants (Perth, Australia)
Woolworths – Retail stores (Melbourne, Australia)
Big W – Retail stores (Perth, Australia)
A.M.P. – Insurance Agency (Balcatta, Australia)
National Mutual – Insurance agency (Applecross, Australia)
Wonderland of Toys – Retail stores (Mirrabooka, Australia)
The Channel Islands Co-operative Society – Retail stores (Jersey, Channel Islands UK)
G & A Hotels – (Jersey, Channel Islands UK)
For written client testimonials –click here