Here are some other general reviews that don't quite fit the other categories, but which still give some insight into the character of Coach, Entrepreneur and Author, Tony Inman.
"You never know how you may impact on someone else's life. Sometimes a kind word, a thoughtful gesture or a bit of encouragement might just turn that person's day around and maybe even start the seed of an idea that could change their life." ~ Tony Inman

*****
"Paul and I had been talking for some time about taking time off and doing more travelling while we're still young and fit enough to do it. I read Tony's book on the train on the way to work in the mornings and that was just the push I needed to convince me that we should take that leap and do it. Since then we've travelled through South America, the States and on up to Canada to have Christmas with our daughter. We have a lot of new ideas about what to do next – loving it!"
Angela Brinsley, Former Payroll Manager, Now World Traveller
*****
"Tony is very dedicated to self improvement and helping others. He has vast experience from working at all levels in retail business, tourism and hospitality. Tony's no BS approach to coaching business owners and executives means that he quickly produces an ROI for his clients. Consider Tony for your coaching requirements and you will not be disappointed."
John Denton, Mentor and Business Training Facilitator, Alkimos, WA
*****
"I have known Tony for many years, so when he told me he had set up a coaching and consulting business, I wasn't at all surprised. I have seen Tony help hundreds of people during that time to improve their lives, in all kinds of areas, from relationships to career counselling to starting up or developing businesses.
He is a natural coach in that people feel at ease with him, so they ask his advice on all sorts of issues.
I have also seen his entrepreneurial skills first hand, as he set up small businesses with ease and developed the people and the systems, so they could grow and flourish.
Tony has boundless energy and drive, with a huge will to win, not just for himself, but also for those around him to win as well.
Just like his brand message says, if you want to reinvent yourself or your business so that you win the game, look no further than Tony Inman."
Alan Wilkins – Hotel Manager, Stratford-upon-Avon, England
*****
"Tony is very passionate about his work and is very professional in imparting his knowledge to help and inspire people to achieve their goals and dreams."
Esme Short – Business Owner, E.J. Photography, Hobart, Tasmania
*****
"From the moment I met Tony in 2000, I had met a true friend, a mentor and a genuine person who has a real interest in bringing people, and ideas together. He is a man who lives, and enjoys life, and is always willing to share this knowledge and success with others. He has an amazing ability to see the answers to other's life/business situations, from his own vast experiences and professional networks. I thoroughly endorse Tony Inman as a Business & Lifestyle Consultant, a Mentor and a friend."
Glenn Treagus – True Blue Motorcycle Adventures, Gold Coast, Queensland
*****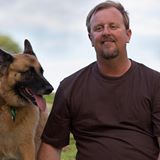 "Tony has managed to be a business owner and yet have a great lifestyle.
A skill that few of us have."
Steve Wholer – IT Business Owner, GW Computer Services, Perth WA
*****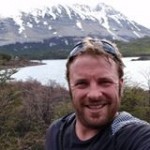 "Tony and I first met under water SCUBA Diving in 2003. Since then I have known Tony In a business and personal manner and would highlight his ability to project calmness and clarity on any given situation.
Tony has managed and been involved in a varied array of business resulting in financial success.
Tony stands out from other professionals with his demonstrated ability to listen, problem solve and provide answers based on his life experience."
Shawn Whitby – Paramedic , St John Ambulance, Perth WA
*****
"Tony is a remarkably positive guy with great insight who makes strong fulfilling relationships look easy. A top person to know. Tony exhibits friendliness and passion for bringing out true potential."
Catherine Burgess – Perth Western Australia
*****
"Tony Inman is a man I admire, respect and someone who taught me life isn't a struggle but something you grab by the balls and run with.Tony and I share something a lot of people don't and that's not being afraid to try something different..
What makes family man Tony stand out is his love of life and sheer belief that with hard work EVERYTHING can be achieved and should be..
Tony has the knack to make you excited, and makes you believe everything is possible. This genuine man is by far the best!!"
Alysha Wearne – Care-giver, Woolongong New South Wales
*****
"Tony is awesome. I have known him since he was running his backpacker hostel in Perth. He is very friendly, knowledgeable and approachable. Any interaction with this man can only be good thing."

Paul Rushton – Aviation assistant, Geraldton, Western Australia
*****
"I have known Tony for many years and have found him to be a man of inspiration. Great all round genuine guy who cares."
Prak Sangthon – Real Estate Principal, Perth, Western Australia
*****
Don't delay – Take action today. Contact Tony Inman via this website for a chat about how he can help you to move forwards in the direction of your dreams and goals!
Or telephone
0419 860 382.