Business Masterminds (Group Mentoring & Coaching)
Imagine Having the Kind of Success You've Always Wanted...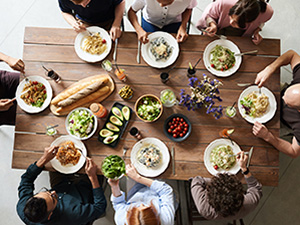 With More Money and More Time to Do Them...
How Would You Like to Learn New Strategies, and Acquire Tools and Techniques to Grow Your Business?
Imagine if You Could not only Achieve Business Success, but also Design Your Ideal Work and Life Balance at the Same Time!
Good news - here is a program for owners of small businesses that helps you do exactly that.
Let's explore why and how...
Your Own Business Mentor to Hold You Accountable
Imagine if You Could Have Your Own, Experienced Business Coach on an Affordable Retainer...
Plus a Team of Experienced Business People Who Want to Help You Grow and Improve...
You're Not Alone - Sometimes in business it can feel like it's you against the world and you've got to come up with all the answers yourself. Worse still you might not even know what questions you should be asking!
In our Business Mastermind meetings, we bring together groups of positively-wired business owners to help inspire, educate and motivate each other. 'A problem shared is a problem halved' they say, especially when you're surrounded by a supportive team of members, who may just have gone through the same challenges that you're now facing. It means you can leverage your time by learning from others.
Our Journey - In 2019 we launched two new groups, one in the City and one at Kalamunda in the Hills of Perth, Western Australia to provide this business and life support facility for owners of local small businesses. Then Covid-19 came along and the world changed!
So we changed too, and we will always continue to evolve.
We moved the meetings online, amalgamated the groups and went to weekly Zoom sessions.
Now We're Back and We Have Both In-Person and Online Capabilities - Now that Covid-19 restrictions have been lifted in Perth, we hold a Thursday meeting in person on alternate weeks at the Dome Cafe in Forrestfield from 7.30am to 9.15 am.
If you like the idea, but that time slot or venue doesn't work for you, contact me anyway, via this site or call 0419 860 382 and we'll discuss other possibilities.
For all queries in between, we have a Facebook Page for information and a Members Group for discussions and questions, to keep everyone moving forwards.
Why This Support Matters - These Mastermind Group sessions can give you a great start to your day, leaving you feeling uplifted and encouraged, ready to grow your business and bursting with new ideas.
Perth Hills Group (Near Kalamunda)
Dome Cafe, Forrestfield Shopping Centre, Strelitzia Ave, Forrestfield
Alternate Thursday morning presentations, from 7.30am to 9.15am.
Contact Tony for details. Tel. 0419 860 382.
or
International 'Creating Your Ideal Life' Masterminds (Online)
Join a global community for weekly Zoom catch-ups on a range of topics.
Friday mornings 7.30am to 8.30am (Perth AWST times)
Contact Tony for the current Zoom access code - mob 0419 860 382.
Please contact Tony to register, either by email or phone: 0419 860 382 if you'd like to join in and try it out for FREE.
Who Are These Mastermind Groups For?
Owners of Small Businesses who seek mentoring and/or coaching; who wish to make progress, learn new skills and ideas
People who are willing to implement changes in their business or their life to help them achieve their goals
People who wish for some accountability - (there will be some small homework exercises!)
People who seek human connection - We often find that business can be a lonely place, especially for solopreneurs, so this provides camaraderie that stimulates sound mental health and builds effective networks of helpful connections.
Members with ethical values, who are willing to help others
People with a good sense of humour (We want to have fun!)
Prospective Members can apply to join, and if accepted, will have a home base group (one of the two current groups).
Who Are These Mastermind Groups Not For?
They are NOT for negative or objectionable people
NOT for people who are unwilling to change and grow
NOT for people who are unwilling to invest in themselves and in their own development
NOT for people who are actively involved in the management of business networking groups (without prior agreement with the event organiser)
NOT for people who expect to just turn up to some kind of speed-dating style of networking meet up, throw a bunch of business cards on the table and expect a load of new business referrals to fall in their laps and solve all their problems like some kind of magical, silver bullet!
However, if you're still reading...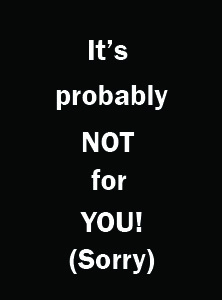 How Does Our Business Mastermind Group Work?
We will progressively work our way through a whole range of business topics, sharing skills and knowledge, building friendships and leveraging trusted connections, consistently over time. We will also relate the performance of our business to the greater context of our life goals.
It is about giving, participating, adding value to others and learning.
Referrals will follow organically, but there are no unreasonable demands made on members to hit performance targets, just for the sake of it.
A Charter of Excellence is available for genuine, prospective members, which includes a commitment to turn up, though of course we reasonably allow for enforced absences owing to holidays, sickness and so on.
Group sizes are capped at 16 members, which allows for a few absentees (sickness, holidays, life circumstances), but members can attend one of our other group meetings if seats are available. Spare seats can also be used for invited guests, who are permitted to check us out before joining. Bookings are essential.
In time, we will encourage initiatives that help community organisations or charitable causes. We are not a Rotary Group, but we do also want to help create a positive impact on Society.
What You Can Expect From Joining Us
Here are a few of the features and benefits of joining our membership:
Support, shared knowledge and ideas from fellow business owners.
Guidance from an experienced entrepreneurial Coach / Mentor and Facilitator.
Accountability to follow through and successfully implement strategies and learnings.
Leverage your contacts to access people who can help you in many ways.
Genuine friendships with trustworthy associates.
Confidential help with problem-solving.
Test market - the opportunity to test new ideas on a safe and objective audience.
A level playing field -no restrictions on industry category, though compatible niches are encouraged.
Mindpower training (infused with NLP techniques) - for improved stimulation and mental health.
An affordable membership - flexible and optional food and refreshment choices.
New market potential - shared business insights and opportunities.
Team support - access to a private member's Facebook page.
Intimate group sizes, capped at 16 members per group.
Tools - questionnaire exercises and handouts to help you chart your progress.
Value for money - huge course fee reduction for this beta year.
Bonuses - members only access to workshops and course specials.
A proven and cohesive system for a holistic approach to life and business, developed over several decades with numerous clients - 'The Inman System'
"Such a great way to share your business challenges and life experiences. This is more than networking, this is sharing knowledge, sharing problems, being supportive and helping the community. An inspiring and uplifting way to start your busy day."
"Well done on your session this morning, it was interesting & different from other groups."
"I really like what you're doing - it's completely different to any other groups I've been to before! I'm in!"
"You've really got me thinking - I can't wait for the next session!"
"I've got a lot of personal development out of these sessions, as well as all the business tips. I think it's been great and I really appreciate your presentations."
How Much Is It to Join?
Annual Membership is $1,164.00 (if paid in full = $97.00 per month) or you can do an instalment plan of $330.00 up front, plus 9 monthly payments of $110.00 (all incl GST).
Come and Try Us Out for Free
You're welcome to come and visit one of our groups, subject to space availability, for free, once in any calendar year. If you then wish to return, you would first have to join as a member. The organiser reserves the right to refuse entry to an event or to refuse membership should the applicant not meet the membership criteria. Simply contact me via this page or call on 0419 860 382 for information and to reserve your seat.
Bookings are essential owing to limited spaces at the table and members have first priority.
About Tony Inman (Your Presenter)
I'm Tony Inman, your experienced meeting facilitator. I'm also a Certified Business and Life Coach, Consultant and Mentor who has helped hundreds of business owners, executives and employees to learn and implement new ideas, skills and knowledge, growing both personally and professionally in the process. I've served as a Mentor At Curtin University's Centre for Entrepreneurship, and unlike many so-called Business Coaches, I've actually set up over twenty businesses myself, employing hundreds of staff and generating millions of dollars in revenue.
I also believe that your business should be the vehicle that creates your ideal lifestyle - you should be running your business, rather than having your business run you!
As a reformed workaholic myself, I understand the pressures of building small businesses, facing challenges from all directions, which prompted me to write the book 'If Life's Worth Doing, It's Worth Doing Well' - a guide to finding sane fulfillment in an insane world.
All of this means that you're in safe hands. Our groups can help you grow as a leader and manager, and help you grow your business profits and work smarter, not just harder.