Business Start-Up
A huge number of small businesses fail within the first couple of years and there are a number of reasons, but most of them can be avoided by investing some time and a few dollars in engaging, or at least having a few regular sessions with an experienced coach / consultant / mentor.
The cost of failure can be huge – some people end up losing their houses if they've borrowed funds to get started, not to mention the emotional impact or the long-term effects on relationships.
Seeking advice in the early stages therefore makes very good sense.

Still not sure? Then consider this…
WHY DO SO MANY SMALL BUSINESSES FAIL?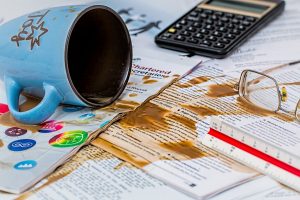 There are many reasons – too many to capture them all, but here are some of the main ones:
Insufficient market research – a good idea is not always a successful business idea!
No business plan – the process of writing a sound strategic plan forces you to confront any over-optimistic tendencies.
Poor marketing strategy – even the best products and services will falter without the right marketing mix. A marketing plan can make your efforts more cohesive.
Lack of capital – starting on a shoe string budget can put too much pressure on, too quickly.
Lack of expertise – you might have done well as an employee in a certain industry, but it's a big leap in knowledge to lead and manage.

Be one of the smart start-ups. Call Tony Inman to seek the right advice.

Aptitude – not everyone's cut out for the pressure of having 'the buck stop' with you! It takes a a massive change of mindset to actually be the boss.

Fear of selling – it's amazing how many people are unwilling to push through feeling uncomfortable – a good sales system, backed with training helps immensely.
Unwillingness to seek advice – those who succeed realise the power of leveraging from other people's experience, that's why I offer business startup coaching.
WHY ENGAGE A BUSINESS ADVISOR LIKE ME, TONY INMAN?
Contact me for a chat about your business start-up

Knowledge – You can pick my brains for beneficial ideas and insights that could make you a lot of extra revenue and profit.

Experience – My coaching, consulting and mentoring is based on over 35 years in management, with over 20 years developing a variety of my own businesses. A common attribute of successful people is that they learn from other people's experience.
Mentoring – Invest in your own wisdom – the cost of failure is a lot higher than the investment in a coach.
Support – Business can feel very lonely, when you need to talk with someone and your family or friends may not understand. I've got your back!
RESULTS
I have a track record of successfully helping many people in many different situations to solve their problems and get results. (See a selection of my previous client testimonials)
You might need holistic support or maybe just some tailored solutions. It will cost you nothing to have a chat, but it might cost you a lot if you don't!
MY KIND OF CLIENTS AND WHAT TO DO NEXT
I only work with people who take action and have what it takes to succeed.
If that's you, then contact me here for a no-obligation, free 'Curiosity Catch-up'.
We can chat over a tea or coffee (or even a glass of water!) and see if we're a good match.
Contact me today – the sooner you do, the sooner I can help you!

MEANWHILE, SEE WHAT ONE OF MY FORMER CLIENTS, REBECCA DONALD SAID ABOUT WORKING WITH ME, TONY INMAN
"I feel that working with my coach [Tony Inman], I've been able to receive a strong clarity about my personal and professional life. I'm able to better achieve my goals and keep a more effective lifestyle. I've been able to develop a new courage to take on difficult challenges and know that the decisions I'm making are intelligent ones based on the facts and not just my emotions. It's a step in the right direction working with a professional coach.
Thank you Tony. I wouldn't have started my business if it wasn't for you (and your business startup coaching). You should be proud that you gave me confidence to believe. "
Rebecca Donald – Real Estate Principal, Donald Property Group, SOUTH PERTH WA
Update: Rebecca was somewhat hesitant about starting her own business, yet after working with me to develop her self-confidence, she started her property management division and went from zero to around 100 properties under management in the first year alone! That's the power of effective business startup coaching!