The following are a selection of industry reviews for Tony Inman from fellow professionals in the coaching and consulting arena.
"I'm very grateful for their feedback and to know that I have their endorsement, which may help a prospective client to feel more comfortable and confident in choosing me to help them move forwards." ~ Tony Inman
*****
'Tony Inspires and Motivates.'
"I have know Tony for over three years via a networking group and enjoy his input and coaching advice.
He inspires and motivates those around him and has provided me with some great guidance in business and life."
Jo Saunders – Social Media Coach, Wildfire Social Marketing
*****
'Tony has Amazing Business Acumen'.
"Tony and I have both been council members for a prominent Perth apartment complex.
Through working with Tony in this capacity I have come to know him well and he is a fantastic person with an amazing business acumen.
Tony is a compassionate and kind person and a true subject matter expert when it comes to consulting in the areas of business and lifestyle improvement.
I recommend him highly."
Ryan Sloan – Sourcing Team Leader, GE Oil & Gas, Perth WA
*****
'Tony is an Astute Coach and Mentor'.
"Tony is not only an astute coach and mentor, but possesses an exceptional ability to uncover the hidden issues underlying real problems.
His charisma and charm are tantamount to being a true leader, anyone who has a chance to experience working with Tony should grab it!"
Lune Lim – Master Coach – Director, Aspire Developments, Sydney NSW
*****
'Tony is Very Insightful'.
"I had the pleasure of working with Tony over a 6 month period at an advanced coaching training course.
Tony is incredibly gentle with his clients, gently leading them to insights that he has picked up on almost immediately.
He is very insightful, providing plenty of opportunities for seeing yourself and things in your life in ways you almost certainly would not have found by yourself.
He clearly has excellent business acumen, not surprising given his many years of experience running various businesses – some simultaneously.
I cannot recommend Tony highly enough as a coach for those venturing into business for themselves for the first time, or more experienced business owners who are looking to step up to the next level."
Dr Haley Jones – Master Coach and Author – Haley Jones Consulting and Coaching, Canberra ACT
*****
'A Great Life Coach'
"You can have an open communication with Tony easily. He really cares about people, and he is committed to making a contribution to other people's lives and happiness. He is a great life coach."
Halle Yilmaz, Financial Coach – Financial Advisor, Melbourne VIC
*****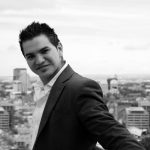 'Authentic Results'.
"I've never met a more genuine individual who has such a devotion to providing authentic results.
Since my time knowing Tony, he has mentored and coached me, allowing me to experience more and more about myself, empowering me to aid others.
Through his support and guidance I have been able to achieve a level of myself that was once a myth to me."
GeorgeBastoli – Master Coach and Managing Director, Royalle Modelling, Sydney NSW
*****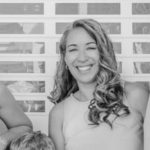 "Tony Inman is an excellent resource, meticulous and committed."
Rua Wetters, Naturopath and Wellness Coach
*****
"I have found Tony to be enthusiastic vibrant and up to date. He has good business skills and shows confidence in leading other businesses into a profitable future."
Rex Randell – Architect, Perth, Western Australia
*****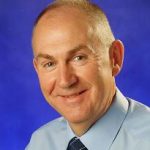 'Well Done Tony'
"I referred two business owners to Tony a few months ago.
One of them has a business which is owner centric and therefore unsaleable. The owner is looking to retire and needs help to get the business in to good shape to be able to sell.
Since Tony has been working with him the owner has taken actions which he had previously put off and is now moving forward towards his goal.
The owner speaks highly of Tony and his whole demeanour and outlook on life and business is much brighter.
Well done Tony."
John Denton – Business Consultant and Training Facilitator – Owner, Denton & Associates, Alkimos WA
*****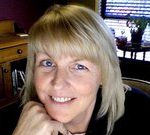 'Tony is a Conscientious and Charismatic Leader'
"I met Tony when we were both receiving our Certification as NLP Trainers in Sydney.
During the course we often had to work together in teams to help refine our ability to present on the topic in front of groups.
Tony is a conscientious and charismatic leader and speaker with great compassion for and interest in, his fellow teammates.
I have kept in touch with Tony since the course and I would highly recommend him as a trustworthy and committed professional, whom I am certain would go above and beyond to help his clients."
Kim Jewell – Master Coach and Owner, Inner Stillness-Integrative Wellness Practice, Brisbane QLD
*****
'Tony Has Been Excellent'
"I approached Tony to provide me with business and life coaching as I was going through a major career transition at the time.
Tony has been excellent at keeping me on task and focused on my goals throughout this process.
He is highly organised, solutions oriented and has been an excellent mentor.
While working together he has kept me looking at the bigger picture, actively reviews my progress and is able to use his considerable skills to assist in changing my paradigm concerning perceived obstacles. My personal growth during this time has been extensive and he continues to assist me with ongoing business issues.
I would recommend Tony's coaching services to anyone who wants to grow either their business or themselves – great results, good value."
Kym Chomley – Financial Coach & NLP Master Practitioner, Sunshine Coast QLD
*****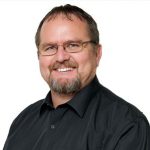 'Tony is Highly Recommended'
"Tony's life and business experiences have equipped him with great insight into what it takes to get a business moving.
I've also seen Tony in action on helping clients fast track building their website.
I know myself what comprehension that skill set can bring to a business. Highly recommended."
Peter B Butler
Managing Director, Digital Marketing Coach – Smarter Enterprises & Smarter Websites
*****
'Tony Has a Wealth of Knowledge'
"Top qualities: Great Results, Personable, Expert
Tony has a wealth of knowledge that is being used in the best way to further my business from small hobby to the next level.
He's a pleasure to work with and asks the hard question that make you think and stretch to provide the growth that my business needs.
His coaching modules are well put together, simple yet thought provoking."
Stan Nelson – Self-Defence Coach and Martial Arts Trainer, Street Smarts Self Defence Tactics, Mirrabooka WA
*****
'I Recommend Tony Highly'
"I have worked with Tony on several occasions and have found him to be a man of his words.
He is honest, straight down the line and can recommend him highly to improve any business.
I'd give him a five star rating."
Prak Sangthon
Real Estate Coach and Trainer – Director, Harcourts Integrity
Real Estate Agents, Maylands, Perth WA
*****
Just in case this many coaching testimonials still haven't reassured you of Tony's experience, you may click here for a list of companies and/or executives with whom Coach Tony Inman has worked.
If you still have questions, firstly check our FAQ page for more information.
So don't delay – Take action today. Contact Tony Inman via this website for a chat about how he can help you to move forwards in the direction of your dreams and goals!
Or telephone
0419 860 382.