Business Improvement and Life Transformations
'Empowering People and Businesses to Grow with Confident Mindset, Marketing and Systems'.
"It is not the strongest of the species that survives, nor the most intelligent; it is the one most adaptable to change."
Charles Darwin
Have you ever experienced any of the following problems?
Wished you had more free time to do the things you want to do?

Dreamed of visiting a place, but doubt or wonder just how you'll ever go there?

Felt your life was out of your control?
Come up against what you know are your own limiting beliefs, your fears or you've simply been faced with what may seem like overwhelming odds?
Have you or your business and ever 'hit the wall' - i.e. you know you should be doing better, but you're not sure how to go to that next level and you don't know who to ask for help?
I HAVE Felt Those Feelings. I DO Know What It's Like and That's Why I Do What I Do.
I Help People to Manage the Stress and Become Their Ideal and Better Version of Themselves.
What I Do for My Clients and I CAN DO for YOU
Imagine living your life in  a way where YOU CAN...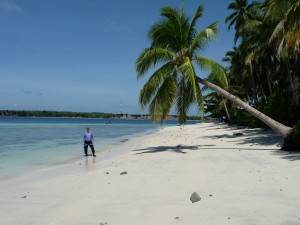 Design your life to be exactly the way you wanted it
Have the success you deserve
Enjoy the relationships you want
Build the business or design the career that you want
Travel to the places that are important to you
Celebrate more time with your family and friends...
I CAN help you to achieve more of these things by...

Revisiting the way you think about things and what has shaped those perspectives, so that you can free yourself of possible self-sabotaging thinking

Achieving clarity about what you really want and why that is important to you

Being a sounding board and challenging your limiting beliefs - because we ALL have SOME beliefs that limit us, in some way

Creating strategies together so you can smash through or sidestep barriers that are preventing you from achieving the success in life or in business that you desire

Drawing on my years of business experience and life experience, thousands of hours of research into success and human behaviour patterns, proven coaching methods and my proven systems to help you transform your results!
My Beliefs that Drive Me to Help People Who Have Experienced Challenges and Who May Be Just Like You
Tony Inman not only teaches 'Living the Dream' - he does it!

"I believe in making the most of my life. That means learning from the past, planning for the future but most importantly, living a full life in the present.

I believe that when you one day find yourself on your death bed, you want to look back on a life where you did as much of what you wanted to do as you possibly could.

To me, a life of unfulfilled potential would seem somewhat wasteful, so I strive to be better, to be the best I can be and that means helping other people, influencing those around me to also enjoy happier and more fulfilling lives."

Tony Inman
Those reasons and beliefs are why I now specialise in helping people - people just like YOU to think differently, to achieve better results and to transform your life...

Why Might You Need to Think Differently and What if You're Fine With the Way You Think Now!
A wise person once said, "If you keep thinking and doing what you've thought and done so far, you'll keep getting what you've always got!"
Change is constant in life, whether we want to embrace it or not. If we want different and better results, then we need to tweak what we think and what we do, to get them.
Who am I and Why Can I Help You?
I'm Tony Inman 'The Change Catalyst' - and my goal is to inspire people to live happier and more fulfilling lives through effective coaching, mentoring, writing, presenting and training.
You Can Draw on Both My Business Experience and My Coaching / Mentoring Experience
Unlike many so-called business coaches, I've walked the talk. I have over 35 plus years experience of managing people, including setting up over 21 businesses in various industry categories.
I combine this experience with effective business-building strategies, evolved from studying topics like 'success principles', 'leadership'; 'developing a confident mindset', 'behavioural sciences', 'Neuro Linguistic Programming' (NLP) and even 'Hawaiian Spiritual Huna' under some of the world's leading transformational coaches.
You Can Save Your Time by Capitalising on My Leverage
When you work with me, you'll be leveraging your time because I've invested thousands of hours and over a hundred thousand dollars in studying the work of renowned thought leaders like:
Sir Richard Branson, Oprah Winfrey and Simon Sinek (Business, Leadership & Lifestyle); Tony Robbins, Dr John Demartini and Andrew Matthews (Mindset); Stephen Covey and Malcolm Gladwell (Success); Seth Godin (Marketing and Brand Creation); Tom Hopkins (Sales); David Allen and Tim Ferris (Effectiveness and Productivity); George Faddoul, Dr Matthew James, Dr Serge Kahili King, Nic Leforce, Dr Carl Buchheit and Dr Wayne Dyer (Behavioural Science, NLP & Spirituality)
I have even developed my own successful coaching system, which I call simply 'The Inman System' and it's designed to help people just like you to simplify success and achieve just what that means to you.
You Can Follow My Example - You Can See That I Make the Most of My Life and I Can Show You How To As Well
We all have our own way of relaxing, but I'm passionate about travel and about enjoying life. For me, travel and adventures go hand in hand. They allow you to challenge your own boundaries and limitations and experience different cultures and meet new people, thus providing more opportunities for personal growth.
Just one example is that just a few years ago, I couldn't open my eyes under water because of some irrational childhood phobia. Once I overcame that obstacle, I took up scuba diving as a hobby, became a Rescue Diver and I now enjoy dive trips all over the world, often exploring shipwrecks deep below the surface. There is nothing so empowering as conquering your fears!
That's only one aspect though. I'm not telling you this to big-note myself!
What I'm saying is that you too could be enjoying some of the things I have...
...whether it's riding a camel or an elephant, white water rafting, flying a plane, hot air ballooning, climbing the Sydney Harbour Bridge or just relaxing by a hotel pool, sipping your favourite cocktails, life is there to be lived in whatever way 'floats your boat!'
Here's the Million Dollar Question though - What Will Change If You Don't Change?
Answer - Probably not much!
Here's the newsflash - The only person who can really change your life is YOU.
The good news is... That means YOU DO have the power to...
CHANGE AND EVOLVE YOUR LIFE for the better - You may just need someone like me as a catalyst to help guide you and give you some new tools and techniques to help you get there!
"The definition of insanity is doing the same things over and over again, but expecting different results."


Albert Einstein

What Can You Do Next?
My goal in creating this site is to provide you, the reader, with some ideas, information and hopefully a bit of inspiration too.
It also shows you the various ways where I can work with you to help you achieve your goals.
Find Out More – Stay in the Loop
You may need help in business or in developing self-confidence, or you may know someone who does…
You can subscribe to my blogs or tune in for a webinar. Subscribe to Tonys-Blog by Email or you could suggest it to a friend...
You could invest in yourself by buying my book or you could suggest it to a friend...
You can check my testimonials and hear or read reviews of how I have helped other people, people just like you and your friends...
You can contact me via this website and arrange to have a chat about how I may be able to help you to solve a problem or you could suggest it to a friend...
You could leave a message on (+61) 419 860 382 and I'll get back to you for a chat.