Here are 15 Steps to Create Lasting Change in Your Life For The Better
The Reflective and Planning Part


1. Stop and Think about What You Really Want to Change
2. Re-assess Your Current Plan – is it Working?
3. Write Down Your Lifetime Dreams, Your 'Bucket List'
4. Break it Down into Manageable Goals
5. Put a Deadline on all of them
6. Seek Out Mentors and People Who Know How To Do It
Getting Moving
7. Start a New Fitness Campaign to Create Energy for Change
8. Be Brave and Start Now -Don't Procrastinate!
9. Refer to Your Written Plan Often
10. Never Give Up and Don't Listen to Negative People
11. Do What You Need To Do To Stay Positive– Read and Listen

12. Focus on Being the Best You, You Can Be
Monitoring Progress and Enjoying the Journey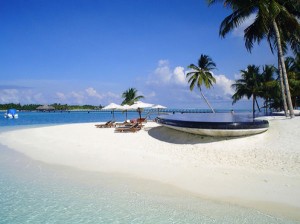 13. Set Targets and Reward Yourself for Achieving Your Goals
14. Enjoy the Journey – Keep a Record of Your Successes
15. Start Living Your Dream Life as You Begin to Change
My plan is to use this site to help some people out there in some way, (maybe even you), to think about your life and what it is you want.
I hope that some of the ideas and some of the stories on here may perhaps inspire you to pursue your dreams.
I wish you the best of luck – but don't forget, if you focus on what you want, you can make your own luck!
As my daughter, Kim likes to say, "Seize the day!"
If you found this information helpful, please tell your friends and don't forget to bookmark this site and visit us again.