Is Your Life Going the Way You Would Like?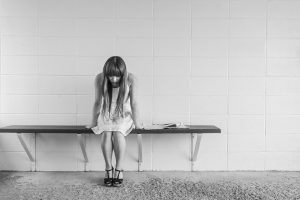 Today's hi-tech world can be so crazy that we often forget about the things we really wanted to do in life, the people with whom we want to spend our time, the places we want to see and the adventures we'd like to have.
If you keep doing the same stuff you've always done, guess what? You'll get the same results you always have!
As far as I know, we all get a limited time on this Earth, so if you want to realise some of those dreams and goals that you've been too busy to do, or too unfit, or too old, or too young – whatever the story; then it's time to stop and think!


The Next Step – Turn the Thoughts in to an Action Plan
Once you've created the time and space for you to think, do something that most people don't do – formulate a plan of how you will make these things happen.
I'm no different to you, but one thing I have found is that in order to make a dream come true, you must have a dream in the first place. There is, however, another crucial element to this equation for success – you must act., because without action, your dream is only a wish.
My plan is to use this site to help some people out there in some way, (maybe even you), to think about your life and what it is you want. I hope that some of the ideas and some of the stories on here may perhaps inspire you to pursue your dreams.
What Would Make You Happy, or Happier?
Perhaps you need a good holiday, so you can take some time to reflect on where you are heading.
If you're wondering how you can make extra money to afford these holidays, well keep visiting this site. I'm going to pass on some ideas.
I wish you the best of luck – but don't forget, if you focus on what you want, you can make your own luck!
As my daughter, Kim likes to say, "Seize the day!"
For more of my business and life tips, you can follow me on your choice of social media: Facebook, Twitter, Instagram , LinkedIn or YouTube,
or simply
visit my blog
or fill in your email address below to subscribe to free blog emails