What Does a Life Coach Do? Some Definitions…
A life coach is someone who is employed by a potential client like you to:
Gain clarity about your life by understanding who you are; where you've come from; where you want to go and what may be stopping you.
Unravel what is really important when there is a sense of overwhelm by prioritising and chunking it down.
Act as your sounding board to consider concepts and ideas.
Help you through transition periods.
Be on your support team, offering different perspectives
Help you to overcome any fears, self-doubts or obstacles.
Develop strategies for creating your ideal life and hold you accountable to follow through and implement the changes.
What is a Life Coach? My Philosophical Construct
Life is fleeting so make the most of it!

"I believe in really making the most of your life and remembering to stop and smell the roses. One of my friends went to bed one night at the age of 47 and never woke up. That makes you think about just how precious and magnificent life is. I've always loved helping people, perhaps because I grew up helping my parents with the family hotel businesses, but I've always found that in helping others we also help ourselves, often more so. The world around you is a reflection of you and how you perceive things, so if you change how you think, you also change how you experience life. Sometimes we become stuck with a particular problem or situation and it can help so much to have someone there for you; someone to have as a sounding board; someone who is on your side, both in business and in life. Sometimes we all need that little bit 'extra' inspiration to help us discover the 'extraordinary' that lies within us."

~ Tony Inman
There are Many Types of Coaches and Scenarios
There are many reasons why someone might use a coach – you might be asking yourself if you are on track to achieve the things you want; you might feel stuck; you might know that something needs to change; yet you may not know who to ask for help?
I offer coaching in several areas: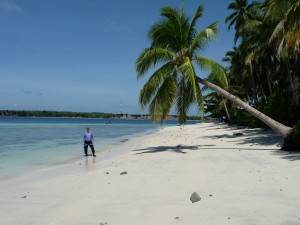 Life Coaching – I help people to set goals,
to BE motivated to become the person they want to become…
to DO what it takes to make it happen…
by TAKING ACTION and effecting life-changing plans…
so they can HAVE the kind of life they want!
See Life Coaching for more details.
Executive Coaching can often be about adding new skill sets to managers who wish to advance their careers or possibly start up their own businesses.
It may include helping them with leadership skills, management strategies and often, communication skills.
See Executive Coaching for more details
Work/Life Balance Coaching, can give the individual Business Owner / Manager an edge, so they can:
achieve greater balance,
be more effective and therefore…
improve business results whilst maintaining…
a satisfying personal life in tandem with work commitments.
See Work / Life Balance Coaching for more details.
Business Coaching – can help business owners to:
start up a new small business;
grow a business by developing new strategies and better systems;
by looking at their business with fresh eyes;
by implementing changes to grow or streamline their business;
by building and training their team to…
achieve greater success.
See Business Coaching for more detail.
For more information, or simply to arrange a no obligation chat, use the contact Tony form provided or leave a message on +61 419 860 382 and I will call you back.
A Few of the Many Coaching Testimonials
"I have know Tony for over two years via a networking group and enjoy his input and coaching advice.

He inspires and motivates those around him and has provided me with some great guidance in business and life."

Jo Saunders

Wildfire Social Marketing – Positioning Strategist, Social Media Marketing Consultant, Coach and Trainer, Linked In Specialist
"Tony is not only an astute coach and mentor, but possesses an exceptional ability to uncover the hidden issues underlying real problems.

His charisma and charm are tantamount to being a true leader, anyone who has a chance to experience working with Tony should grab it!"

Lune Lim

Director, Aspire Developments; Publisher, Aspire Media Australia; Director, Inspired Consulting; Director, Inspired Life Coaching; Strategic Executive Officer at Shaye Paper Products Pty Ltd
"I referred two business owners to Tony a few months ago.

One of them has a business which is owner centric and therefore unsaleable.

The owner is looking to retire and needs help to get the business in to good shape to be able to sell.

Since Tony has been working with him the owner has taken actions which he had previously put off and is now moving forward towards his goal.

The owner speaks highly of Tony and his whole demeanour and outlook on life and business is much brighter.

Well done Tony."

John Denton – Denton & Associates

Business Ready For Sale Consultant and Business Mentoring Group Facilitator