Working with a Coach like Tony is easy, or so my clients have told me!
Thanks to the internet, I have been able to work with my clients in Asia, Europe, around Australia and in fact anywhere that has either an internet connection or even a phone line.
It may begin with a personal meeting, or it may be a referral via phone or email. Regardless of how you discovered me, my goal is to make 'working with a Coach like Tony' as practical as possible so that simplifying your success becomes as easy a process as possible.
I'm currently working on my own recorded courses that will be available for clients to work through at your own pace online, but for now, we start off with a simple conversation.
Simply call me on +61 419 860 382  and leave a message or contact me via this website for an initial chat. There's no obligation and no charge to start a conversation about your situation.
Meanwhile, here is an insight into the types of services, programs and roles I can offer you:
Simplifying Your Success with Personal Development Services
Lifestyle Strategist - Helping You Define What You Want and Why, then Chunking that Down; Work/Life Balance Creation
Life Coach - Helping You Set Goals and Achieve them; Helping You Deal with Crisis and Transition (especially Mid-Life Crisis)
Personal Development Presenter - Teaching and Developing People to Create Memorable Lives Using Mind-power and Neuro Linguistic Patterning (NLP)
Trainer - Training Individuals and Teams on Specific Skill-sets, Knowledge and Thinking
Author - Published writer of Self-Help books
*****

Simplifying Your Success with My Holistic Personal Development and Business Change-Management System
The Inman System - a holistic approach and a change-management system to define and achieve your goals, keep your work and your life outside work in balance and essentially to simplify your success.
*****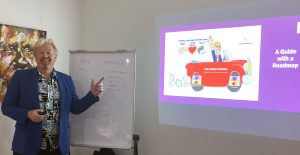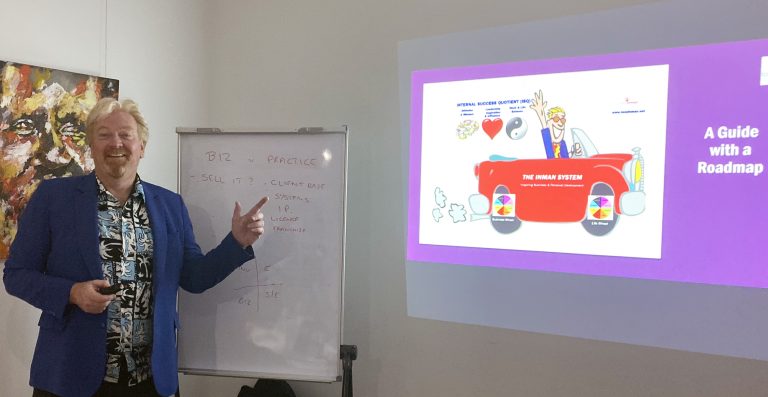 Simplifying Your Success with Business Development Services
Entrepreneur and potential business associate - Helping to Develop New Ideas, Ventures and Connections
Business Strategist - Helping you Think and Act Strategically; Brand Development
Business Coach - Clarifying Objectives, Developing Plans and Holding You Accountable
Business Mentor - Guiding You from Experience
Business Consultant - Advising or Reporting on Specific Projects or Aspects of Your Business
Business Presenter - Teaching and Developing Business Owners, Executives and Teams to Build Businesses that Last
Business Trainer - Training Individuals and Teams on Specific Skill-sets and Knowledge (E.g. NLP Basics; Team-Building and Leadership)
Working with a Coach makes our journey go more smoothly.
In a year's time, you'll wish you'd started a year ago!