"Why don't you hire a life coach?" she suggested, but "What is a life coach? Surely people can sort things out for themselves? Why would you need a life coach?"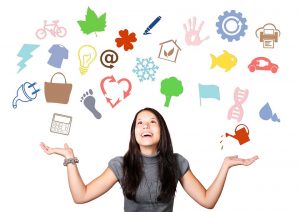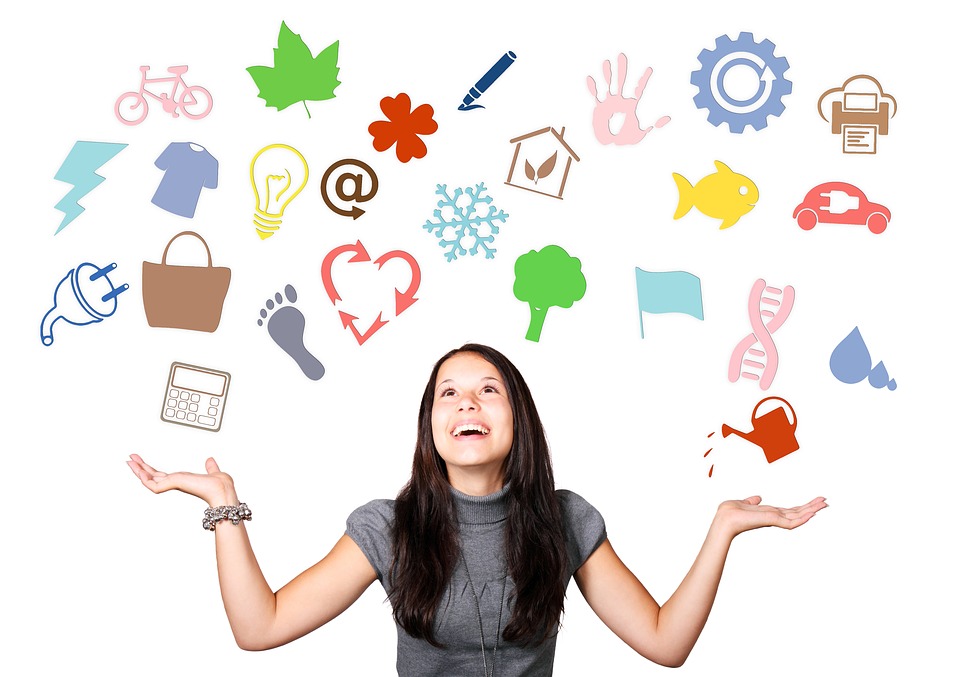 You may have overheard or even had a similar conversation and it's a fair question. If everything seems to be going just fine for you, you might think it sounds like a crazy notion, except that for an increasing number of people in today's world, it makes absolute sense.
Some people are simply struggling to balance all of the different demands on their time, their energy and their mental or physical capacity!
Why? Because Our World is Changing Faster than Ever
Technology (IT) and artificial intelligence (AI) are having an increasing impact on the way our world works and the speed of change is massive. The increased costs of labour have seen humans replaced with robots and automated systems wherever possible.
In bygone days, you'd be happy if you got a job, you'd work it until you retired, possibly gaining a promotion or two and you'd retire at 65 with your gold watch. Your loyalty and experience in the same workplace were valued – length of service equated to more knowledge and an expectation of higher pay.
Newsflash – those days are gone forever!
How Things Are Starting to Work Now - The New Order
In today's world, more and more jobs are done on a project, contract or casual basis. If you stay in one job at one company for too long, prospective employers may wonder if there's something wrong with you!
Length of service has been replaced by a need for a personal brand, with a track record of demonstrated skills sets, advancement, diversity of experiences and ability to be flexible.
Your career is no longer your employer's responsibility – it's yours. If you want to earn more money, you must believe and prove that you're worth it.
Job losses and redundancies are common place. Head hunting is the norm and if you want to work for a particular company, you don't have to wait for a job to be advertised there, you can proactively approach them with your CV.
It's another reason why more and more people are starting their own business.
Forget Your Old CV - Now It's Time for Your New Brand
You are no longer just a person, you are a brand. Like it or not, we live in a transparent world where social media and the advancement of the internet has made it hard to hide or keep your life private.
The pressure is on for you to prove your value as 'human capital'.
You have to keep up-skilling and even an old dog must continue to learn new tricks.
What is A Life Coach and How and Why a Life Coach Can Help You
One of the biggest reasons that people have worked with me has been that of dealing with change.
As a Life Coach, the first big reason why I can help you is that I'm not you.
When you're overwhelmed with too many choices and too many decisions to make, I'm not involved in your emotional turmoil, so I can be objective and I can help you see through the fog.
I'm a professionally-trained specialist in human behavioural patterns and in the way we think and act.
I help you unclutter things and think more clearly so you can set clear goals, identify obstacles and seek resources, so that you can move forwards with confidence.
I'm on your side, to help you get what you want.
Change can be forced upon you by challenging circumstances, such as:
Confusion about who you are (sense of identity) and where your life is going (purpose). Just like the polar bear above, you might feel like you're drifting!
Confidence crisis – sometimes manifesting as anxiety, self-doubt, even depression.
Redundancy or job loss – what to do next and how to rebuild.
Business failure – self-criticism or self-doubt.
Relationship break-up – possibly leading to a lack of self-awareness and/or confidence.
Bereavement – loss of a loved one.
Illness or accident – possibly leading to a change in direction.
The change may also be as a result of conscious choices, such as:
Enhancement of leadership skills through better understanding of self and others.
A wish for clarity around your life's purpose and direction.
Improving your relationships - you may have  realised that a relationship may be toxic or at least dis-empowering.
A quest to find the tools and resources to manage work stress and create more balance.
A wish to identify blockages that may be sabotaging your success.
A desire to truly fulfil your potential.
What's in it for You? - Good Reasons to Hire a Life Coach
Clarity about the gap between where you are now and where you want to be.
Purpose –Finding meaning for why you're doing what you're doing and need to do.
Direction – Formulating strategies for how to create your ideal life.

Life Coach Tony Inman cares about helping his clients

Objectivity – from someone who's on your side but who has the advantage of not being you.

Peace of mind – Gaining reassurance about your chosen path.
Prioritisation and accountability – Choosing the right things to do and getting them done.
Increased effectiveness leading to personal, spiritual and financial wealth.
Save or improve relationships by being a better version of yourself.
Innovation – Seeing and suggesting ways of working to your strengths and overcoming your weaknesses.
Support – because good life coaches care about YOU.
Self-exploration – Understanding what makes you tick.
Saves you time – You'll gain all of these breakthroughs much more quickly with the right help.
Decisiveness based on being in alignment with yourself and your mission.
Confidence that you can do it.
Self-worth – Appreciating your uniqueness and valuing yourself properly.
Leverage – Learn from an experienced coach's life experience.
Energy – When you know who you are, what you want and why, you are revitalised.
"Problems cannot be solved by the same thinking that created them". ~ Albert Einstein
What YOU Can Do Next
Please feel free to check my reviews from former clients.
Feel free to have a chat over a coffee first before you decide.
If the timing is not quite right for you yet, feel free to follow my blogs and social media or read my book.
Find out more about the process of working with a coach.
Coaching - Frequently Asked Questions (FAQ)
Please feel free to invest in YOU by working with me.
Call Tony on +61 419 860 382 or contact here.