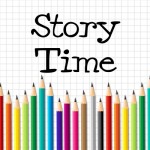 If you ask children what they want to be or do when they grow up, you'll get answers like 'astronaut', 'cowboy' or 'rock star'.
The innocence of youth is not fraught with the limitations in thinking that we have allowed to shackle us as adults.
As children, the story we are told most is that you can do anything and be anything that you want, if you just work hard enough at school.
(Image courtesy of Stuart Miles at freedigitalphotos.net)
As adults we often lose those innocent dreams and can live a 'settle for' life, instead of pursuing a career that truly excites us.
We all want to enjoy what we do for a living and we like to succeed in our own way. You don't go to work thinking, 'What can I stuff up today?'
As an Executive, whether you are an Owner, a Manager or a Key Senior Employee, the way you relate to those around you will be really affected by the goals you have or don't have, the way you filter your view of the world and the way you reflect on your experiences thus far.
(Image courtesy of stockimages at freedigitalphotos.net)
A coach can challenge your views and help you examine these issues from different angles.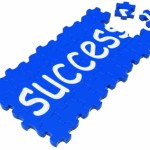 Ultimately, your coach will help you discover the answers that lie within you so you can piece together the missing link, or discover your personal 'scotomas' – the blindspots in your thinking that may be hindering your progress to a more successful result.
(Image courtesy of Stuart Miles at freedigitalphotos.net)
Contact me and I will call you to arrange a no obligation chat to see how we can help you live the life you really want and enjoy the results you deserve. Coaching is different for everyone because we are all unique individuals with a unique set of personal circumstances. Nevertheless, the system that I have developed over many years has been proven to help people face and conquer the changes they needed to implement to be able to move forwards in their business lives and in their personal lives. I call it 'The Inman System'.
You have nothing to lose and everything to gain.
"Tony Inman has been my life coach for the past 10 months (2011-2012) while I have been redesigning my career, lifestyle and personal life.

During this time he has successfully kept me focused on achieving the goals that I established both at the outset of the coaching and also as additional goals were identified.

His support, ability to cut to the core issues and highlight areas that I have yet to recognise and address have been invaluable during this time. I am delighted with my continued development.
Kym Chomley

Catalyst for personal, business and global change

Sunshine Coast, Queensland
"I reached out to Tony and asked if he'd be happy to do some long distance coaching. I had no idea what to expect from the sessions with him, but every 'chat' we've had since has turned up countless ideas, some big whopper insights and given me more focus about the direction I am going in.

Through listening to me, Tony has helped to bring awareness to the things I say, do, or experience that create a pattern that doesn't serve me. He has then helped me find my own paths to changing them. Whether it is to do with my personal or professional life and ambitions, he has been able to bring clarity through his questions and help me to take steps forward to achieving what it is I truly want. I had a coaching session today where we talked about writing down what we are grateful for – well this is mine:  I am enormously grateful for having met Tony and Jo and for now having the opportunity to work with a coach that really cares about my personal success.

If you aren't sure what Tony's coaching can do for you, I'd recommend just having a first chat to find out – at the very worst you'll have spoken to someone with a great sense of humour who can give you an honest perspective – at best, you'll be starting a partnership that will transform your potential into a roadmap that takes you to exactly where you always knew you could be! "

Sabrina Remedios

Communications Consultant

London, England